Must have Pack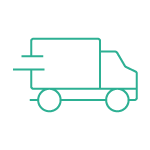 Fast Shipping
Instead of €63.40
Tax included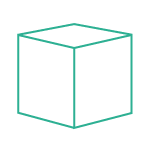 Choose the gift pack option
Don't worry, you can choose the gift package option and enter the text in the checkout
Il must have pack racchiude due delle piante più fotografate e desiderate del momento. In casa avete una mensola triste, un mobile sgombro o una spazio vuoto? Niente arreda e regala colore come una pianta. Il verde aiuta a creare un ambiente accogliente, donando una sensazione di calma e benessere. Inoltre, se si tratta di piante di tendenza beh, la combinazione è davvero perfetta!
SPEDIZIONE GRATUITA
Must have Pack, piante verdi di tendenza!

Il pack comprende:
1 Pilea|Pianta delle monete Ø 12

1 Monstera Ø 17

1 Concime per piante verdi
- La Pilea peperomioides è una delle piante più amate nei social e nelle riviste di design. Originaria della Cina, arrivò in Europa tramite un missionario scandinavo e oggi è conosciuta anche come "la pianta delle monete", per la particolare forma delle sue foglie. Per saperne di più clicca qui.
- Il filodendro monstera deliciosa è una delle piante più riconoscibili grazie alle sue bellissime foglie frastagliate, di un bel verde smeraldo e molto decorative. La sua presenza è ormai ovunque, fa capolino in qualsiasi tipo di ambiente, che sia minimal o bohémien.Per la cura della pianta clicca qui
- Concime piante verdi: per avere sempre piante lussureggianti e rigogliose. Per saperne di più clicca qui

Tutte le piante del box sono da interno, richiedono luce e acqua a cadenza settimanale

Devi arredare il tuo nuovo appartamento? Devi fare un regalo? Questo pack è davvero un must have!