Caldium "White marble"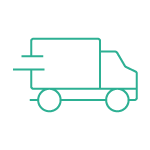 Fast Shipping
Out-of-Stock
€35.91
€39.90
Discount -10%
Tax included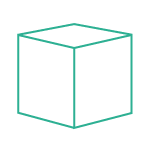 Choose the gift pack option
Don't worry, you can choose the gift package option and enter the text in the checkout
Nome: Caladium white marble
Famiglia: Araceae
Paese di provenienza: America latina
Diametro vaso: 12 cm
Altezza da base vaso: 40 cm
Storia e curiosità: Le foglie di caladium venivano usate dagli indigeni della Guyana come piatti, grazie alla loro consistenza compatta e resistente
Rated
5
/5 Based on
1
customer reviews
Caladium White Marble
Il Caladium "white marble" è una pianta d'appartamento dal design decorativo, apprezzata e ricercata per la bellezza e particolarità delle sue grandi foglie. Con una miscela artistica di bianco e verde, queste ultime si uniscono a degli steli sottili che le fanno ondeggiare al vento. Le foglie vengono prodotte solo dalla primavera all'autunno e quindi la pianta richiede un periodo di riposo di circa cinque mesi per ricaricarsi e germogliare di nuovo in primavera. I caladium in natura possono raggiungere i 50-60 cm di altezza e hanno una crescita abbastanza rapida. Cerca dunque un luogo della casa in cui non vi siano problemi di spazio e dove la pianta possa espandersi in tutta la sua eleganza e bellezza. Essendo una pianta molto decorativa ed esuberante può essere sistemata da sola oppure in gruppo. Le sue foglie caratteristiche daranno un tocco esotico a tutta la composizione. Inoltre è la compagna ideale per abbellire il tuo spazio interno senza richiedere troppo sforzo.
Annaffiatura
Dalla fine dell'inverno fino all'inizio dell'autunno, si consiglia di bagnare il caladium regolarmente, di modo da mantenere il terreno leggermente umido. Apportate acqua in abbondanza ma state sempre attenti a non provocare ristagni idrici che sarebbero molto dannosi per pianta e radici. Un metodo efficace per prevenire la formazione di ristagni di acqua sarà quello di mettere il vaso sopra uno strato di ghiaia con dell'acqua. Le annaffiature possono essere progressivamente ridotte e poi sospese, quando le foglie sono appassite. Il tubero allora osserva un periodo di riposo vegetativo.
Esposizione
La luce migliore è quella diffusa, il Caldium non ama essere esposto ai raggi diretti del sole che potrebbero danneggiarne le foglie. Durante il periodo della crescita è bene garantire una temperatura costante di circa 20-22°C. Durante il periodo di riposo invernale è sufficiente una temperatura di 15 o 18 gradi, che darà la possibilità alla pianta di affrontare al meglio il suo riposo vegetativo In inverno, abbi cura di non sistemarla vicino al termosifone e in estate in prossimità di condizionatori perché potrebbe risentirne.
Concimazione
Durante il periodo primaverile il caladium deve essere concimato ogni quindici giorni con un fertilizzante ricco di potassio e fosforo ma povero di azoto che potrebbe causare la perdita di colorazione delle foglie.