Filodendro ring of fire v. 19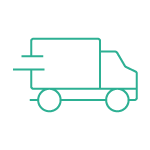 Free Shipping
Out-of-Stock
€63.20
€79.00
Discount -20%
Tax included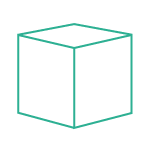 Choose the gift pack option
Don't worry, you can choose the gift package option and enter the text in the checkout
Nome: Philodendron ring of fire
Famiglia: Araceae
Paese di provenienza: Foreste tropicali
Diametro Vaso: 19 cm
Altezza da base vaso: 35-40 cm
Periodo di fioritura: rara
Storia e curiosità: è la varietà di filodendro più ricercata al mondo

PIANTA RARA DISPONIBILITA' LIMITATA


SPEDIZIONE GRATUITA
FILODENDRO RING OF FIRE
Il filodendro ring of fire è il filodendro più ricercato al mondo, il più amato dai collezionisti questa varietà di filodendro è a crescita lenta, ma per chi lo conosce sa che vale la pena attendere!
La variegatura delle nuove foglie può variare dall'arancione al rosso intenso a seconda dell'esposizione alla luce, umidità e temperature! Sicuramente, non passa inosservata e può aggiungere un tocco tropicale in una stanza o in un balcone in città!
Filodendro ring of fire: come prendersene cura
La varietà ring of fire, come per le altre piante tropicali, è una pianta semplice da coltivare in casa o all'esterno in paesi con climi miti. Il filodendro va posizionato in un luogo luminoso, ma non esposto ai raggi diretti del sole che potrebbero bruciare le foglie e quindi rovinarle.
Nel periodo estivo la pianta può essere portata all'esterno, magari all'ombra di qualche pianta più grande. La cosa importante è non tenere mai la pianta a temperature sotto i 12 gradi; per questo motivo, in inverno si consiglia di tenerla lontana dalle correnti d'aria. La sua temperatura ottimale si aggira tra i 18 e i 22 gradi.
Il terreno deve essere sempre umido ma non bagnato, al fine di evitare ristagni d'acqua che potrebbero causare il marciume radicale.
Per quanto riguarda la concimazione del filodendro ring o fire, la consigliamo ogni 3 settimane da marzo a settembre con concime per piante verdi

Trattandosi di una pianta rara le disponibilità sono limitate, se la cercavi da tanto e la trovi disponibile,
approfittane!
Feedaty Reviews (0)